elmore jr.high has a school dance which turns into a nightmare.
Miss Simian announces a achool dance on friday leaving the class thinking about their dates at lunch Gumball,Darwin,Tobias,Banana Joe and max thinking about their dates Gumball says that he is going to choose penny but tobias wants penny and they start fighting but they are stopped by max by using his electric powers.Max then asks darwin if he is bringing rachel but then darwin explains that he asked but rachel declined because she has a boyfriend.Gumball asks Max who he is bringing then max says that he is bringing angel his love interest Max Then tells them that he hasnt seen bobert for a week then gumball says that he has a virus and needs to stay home.Meanwhile at an abandoned warehouse Bobert is tied up in chains by metal gumball then Evil gumball appears then bobert asks why has he brought him here evil gumball says nothing but "Activate it" Metal Gumball's hand transforms into a USB and puts it in Bobert's USB Socket Hypnotizing him.A couple hours later at the chool dance Gumball and Penny are dancing but are about to kiss but BOOM! bobert appears in his battle mode and destroys nearly everything in sight and captures students Gumball and zack transform into their alter-egos So Gumball,Zack and max save darwin from being captured. but bobert escapes and max puts a tracking device on him and Gumball says they need to save them.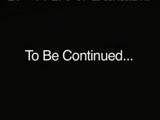 Characters
Edit
Major
Gumball
Darwin
Max
Zack
Bobert (antagonist)
Metal Gumball (antagonist)
Penny
Masami
Minor
Molly
Moby
Tina
Hector
Carmen
Alan
Jamie
Sussie
Rachel
Rachel's Boyfriend
Angel
Community content is available under
CC-BY-SA
unless otherwise noted.